Brown Bear Taxidermy Studio
289 Pleasant Valley Road (Rte 443)

Pine Grove, PA 17963
570-345-3030


CALL FIRST

25 Minutes From Cabela's Hamburg, PA
Just Off 78 Or 81 In Pine Grove, PA
Shipping & Receiving Nationally
Taxidermy Care, Tips, Shipping
African Taxidermy - Wildebeest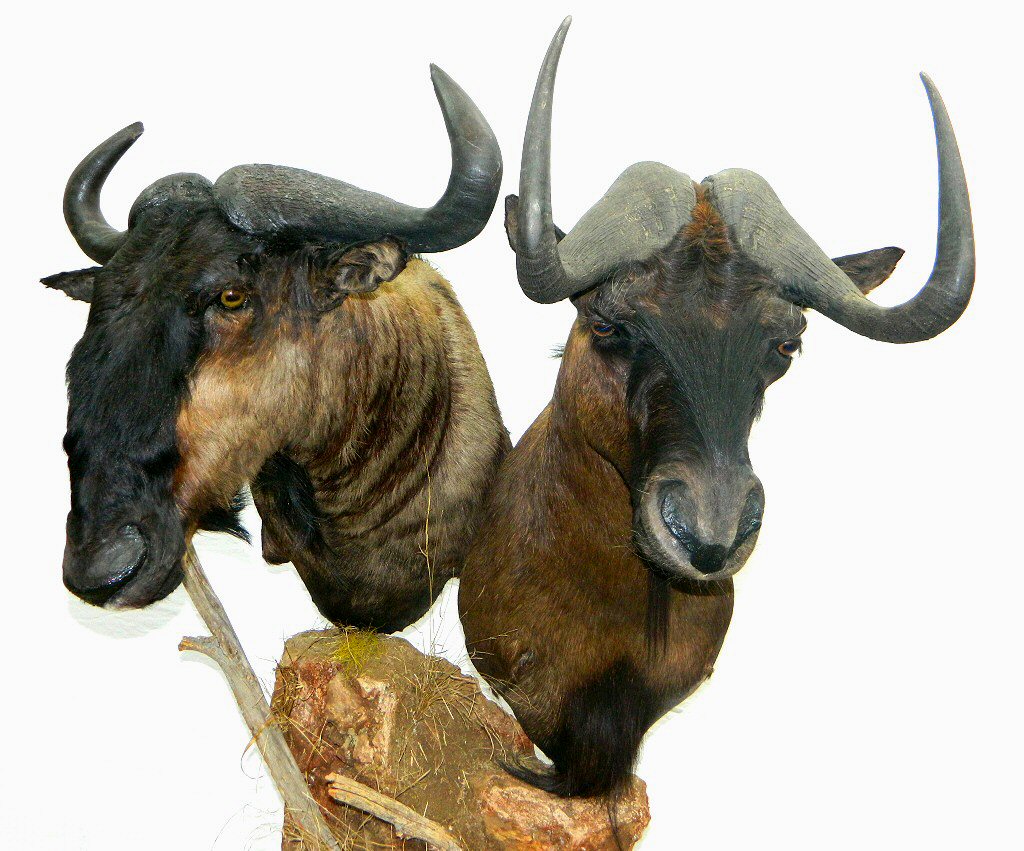 African Taxidermy - Wildebeest
Wildebeest Shoulder Taxidermy Mounts & Wildebeest Pedestal Mounts
Wildebeest - Blue & Black Wildebeest Mount (Above)

Black wildebeest mounts make a commanding statement. They are often hunted on the central plains of South Africa.
Once small in numbers this species has continued to thrive under great game management practices.
Blue Wildebeest taxidermy mounts are another popular African game mount often part of a plains game hunt they make a great mount when done in a custom habitat with another breed that shares the common range.
African Taxidermy Mounts By Brown Bear Taxidermy
African Taxidermist - Professionally and Expertly Trained by Top Names in African Taxidermy.
1 Year Or Less Ave. Turn Around Time
100% Customer Satisfaction
Fully Licensed & Insured
Brown Bear Taxidermy Studio
289 Pleasant Valley Road
Pine Grove, Pa. 17963
570-345-3030
Always Call First To Be Sure We Will Be In.

Hours: Mon thru Friday 9am - 5pm
Sat - Appointment Only Sun - Closed
Other Hours By Appointment Only - Call

Copyright Protected & Strictly Enforced

Copyright 2001-2023 Brown Bear Taxidermy Inc.
African Taxidermy, Wildebeest Mounts, Wildebeest Pedestal Mount, Wildebeest Full Body Mount, Wildebeest Taxidermist Pennsylvania, Wildebeest Taxidermy Mounts, African Taxidermy Pennsylvania, African Game Taxidermists Pennsylvania, African Taxidermy, Africa Taxidermy Mounts, African Pedestal Mount, African Form Taxidermy, Quality African Taxidermy, Advanced Taxidermy, Custom Taxidermy, Licensed Taxidermist Pennsylvania, Pennsylvania Taxidermist